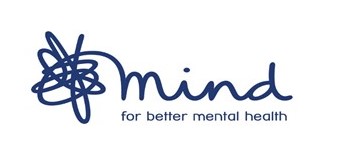 Who I worked with
Mind, a national mental health charity with a federated structure covering a network of local Mind charities
The challenge
The charity wanted to develop a more strategic approach to communication between the national organisation and the c.121 local Minds in the federation in order to ensure the best support for service-users. With varied perspectives across the network and limited comms strategy experience in the national team, they wanted an external specialist to develop the strategy.
What happened?
I started by reviewing current communications activity, such as regular emails and an online portal, to analyse purpose, content and impact. I also interviewed stakeholders across the national organisation to understand what they wanted to achieve. I followed this up by interviewing individuals at a range of local Minds to understand the communication requirements from their perspective.
Finally I took all this input and turned it into an effective communications strategy for the network. To help the in-house team with implementation I also drew up a list of recommended actions, presented in priority order.
The outcomes
The network communications strategy that I wrote was going through the process of sign-off at senior level when the coronavirus pandemic struck. The approach that clarified the purpose and audience for communications formed a useful basis for network communication during this unprecedented time.
"It has been really useful to get Sarah's overview, expertise and perspective on our approach to the network communication strategy. This has been a substantial piece of work, which may not have been possible without external support."

Who I worked with
Ridgeline Trust, a charity providing horticultural therapy in Reading, Berkshire
The challenge
The charity had an ambitious 3-year development plan. They knew that the biggest challenge was to reach potential clients. At a strategic away day, the trustees and staff identified the need for a communications strategy to market their service more widely.
What happened?
I spent time with trustees and team members to understand the support they provide and the difference they make to people's lives. We talked about the groups they wanted to reach and explored their motivations to connect. I also spent time in the beautiful garden to get an in-person feel for their clients' experience.
Using all this input, I wrote a strategic communications plan, with insights and suggested actions for them to follow. I was careful to consider the charity's very limited resources for carrying out communication activities.
The outcomes
The trustee board approved the strategy. The team are now incorporating the communication actions from the plan into their day-to-day work.
"The trustees were pleased to have the report and its recommendations, it's very helpful to have all the information assembled and presented so coherently. We are now using it to move forward with our communications to reach our audiences more effectively."

Who I worked with
Marie Curie Care, a charity supporting individuals living with a terminal illness
The challenge
The charity knew that something wasn't working with their internal communications and with exciting but potentially challenging times of change ahead, such as a major rebrand, they knew that something needed to be done. I was asked to carry out a full audit of communication across the charity and make recommendations for taking things forward.
What happened?
Starting with the question 'how will improved internal comms make a difference to patients and their families?' I interviewed staff and volunteers across the whole range of roles, services and locations that make up the charity. From shop managers to corporate fundraisers, from specialist nurses to occupational therapists and hospice managers, from the Chief Exec to the PR team, everyone had a view on what worked, what didn't and what should happen next.
Over several months I gathered views and input, then analysed everything I had been entrusted with to identify the key themes that came through again and again.
The outcomes
My resulting paper providing the topics, evidence and recommendations for how to make things better was agreed as the way forward by the Executive Board.
"Sarah conducted a thorough cultural audit of the charity and helped Marie Curie develop a case for investment in Internal Communications. She also helped me create a space within which to develop this aspect of the Comms strategy."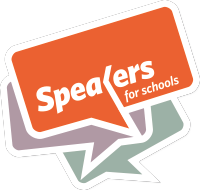 Who I worked with
Speakers for Schools, a charity helping state schools inspire their students and broaden horizons through free talks from leading figures.
The challenge
The charity's annual impact report needed a revamp and a new approach to more clearly demonstrate their story and the outcomes of their work. With a very small team, the Chief Executive, Ashley Hodges, needed extra support to produce high quality content.
What happened?
I worked with Ashley to identify a clear purpose and audiences for the report. From this I was able to recommend a content structure, including the key details that would inspire and motivate the audience of speakers, stakeholders and potential supporters. Once this structure was approved, I wrote content and liaised with the graphic designer, Ashley and other team members through the draft and proof stages.
The outcomes
Ashley and her trustee board were very pleased with the report. They felt that it helped build a narrative about the organisation, rather than just reporting outcomes. She had enjoyed the process of working with an external communicator for a fresh perspective and to help with managing the workload involved. As a result, she asked me to work on another project to improve the charity's schools newsletter.
"Sarah was responsive to our needs throughout, thoughtful in her approach and always trying to fit what was needed, so it was a pleasure to work with her."


Who I worked with
Southern Universities Purchasing Consortium (SUPC), a membership-based buying organisation for universities and further education colleges
The challenge
With members from a variety of academic institutions, the SUPC's annual report has to communicate a range of services and demonstrate impact as quickly as possible. An extra pair of hands to write nuanced copy for the report was just what Head of Marketing and Comms, Marion Hutchins, needed.
What happened?
I began by agreeing with Marion a structure for effectively showcasing the work that the SUPC does with and on behalf of their members. Once we had agreed the content required, she provided source documents and key contacts from the SUPC team and from members who had agreed to be featured as case studies. I reviewed the documents, interviewed the case studies and wrote high quality content. I also managed the sign-off process with the contributors.
The outcomes
Marion and her colleagues were pleased with the 2017/2018 annual report. The tone of voice and written style were perfect for bringing SUPC's work to life for an audience of busy procurement professionals. My flexible approach also worked well for pulling together the range of source materials and meeting the necessary deadlines.
I have worked on a number of writing projects for Marion, as well as speaking about the value of internal communication for procurement teams at the SUPC's annual conference.
"Sarah is a partner and trusted pair of hands when it comes to writing projects. She balances a flexible approach with the drive and project management skills to ensure things move forward – essential for our organisation."

Who I worked with
Diversity and Inclusion Deans, University of Reading
The challenge
Despite regular communications about various initiatives, there was limited awareness of and response to these activities. The Deans were keen to involve a wider group and to increase recognition of the impact on the whole university community of embracing diversity and inclusion.
What happened?
I began by meeting with the Deans to talk through their aims and the purpose of focussing on diversity and inclusion at the University. I also met with other stakeholders, such as Heads of School and the student communications team, to identify their needs. I produced a strategy that identified clear reasons for communicating, key messages and the most appropriate channels. I also put together a communications toolkit to help the Deans and their colleagues, all of whom have additional responsibilities and limited time.
The outcomes
The Deans were delighted to have a clear picture of how communication should work for them. They found the strategy, example comms plans and toolkit helped them to communicate more clearly and have better conversations with others.
"Sarah helped us take a step back and figure out how and why we want to communicate our diversity and inclusion messages. She provided us with a framework to use going forward and examples for our next big activity. It was great working with her."

Who I worked with
The University of Southampton
The challenge
The Internal Comms team didn't have enough resource to promote a new programme of inter-disciplinary modules, called the Curriculum Innovation Programme. To increase understanding and take up among staff and students, the programme team needed a communication specialist for strategy, planning and delivery.
What happened?
Using my mantra of urging the team to look at what they were trying to achieve before we decided how to achieve it, I put together a plan and delivered it.
Instead of briefing the academics to write long, formal pieces describing their work, I decided to use video to get their passion for their modules across. It made a huge difference. I developed a website to act as a trusted information source, with clear sections for staff and students, as well as targeted communications to assist the School admin teams.
The outcome
The modules were very successful in terms of getting the numbers signing up and more academics involved. The programme team won a Vice-Chancellor Award. I came in for two months and stayed for three and a half years.
"Sarah grasps the rationale for her projects quickly and understands the impact that they will have on individuals and teams. She took the time to understand the culture of the sector and institution, and this allowed her to adapt her communications, even reaching some academics who enjoy being elusive to internal comms!"