It's #WorldBookDay2018 today. For as long as I can remember, books and stories have been part of my life. There is a fabulous photo in the family album of me as a very young child, sitting on my gran's lap as she read to me. Every night, my mum or dad would read a bedtime story to me and my sisters.
I am acutely aware that too many children in the UK do not grow up with this love of books, or even with the skills to be able to read them. That's why I'm a trustee for a children's literacy charity, ABC to read. We support children who are struggling with reading to discover a love for books that we believe will be with them for life.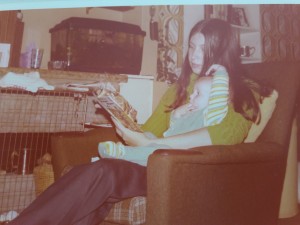 To celebrate books, I have put together a list of some articles that show just what it means to have books in your life.
Excitement and wonder
A wonderful piece by Lucy Mangan about the excitement and wonder that books can give you in childhood and that can last a lifetime.
Benefits of reading
A celebration of benefits you get from reading a book, from experiencing different realities and perspectives, to helping you remember key moments.
Inspiration tips
In this blog article the National Literacy Trust share some tips for inspiring a love of reading in your children.
Children's favourites
This is a list of children's favourites – how many have you read? Would you add any that are missing?
What do books and reading mean to you?
Until next time
Sarah