It's Volunteers Week 2021. The theme this year is 'A time to say thanks'.
Organisations will be thanking their volunteers in a variety of ways. They simply wouldn't be able to do what they do, make the difference they make, without the people who voluntarily give up their time and skills to make things happen.
Services would stop. People and animals would suffer. Injustice and inequality would continue.
Volunteering benefits the individuals who take part as well. They can make new friends, feel part of a team, develop new skills or add some structure to their week, to name but a few positives.
Successful volunteering
There are many things that make up a successful volunteering experience. I'm certainly not an expert, but here are a few areas to consider.
For an individual:
What do you want to get out of volunteering?
How much time can you offer?
What skills do you have or want to develop?
What do you care about and want to help with?
For organisations:
What skills do you need?
How can you find people who share your beliefs and want the same outcomes?
How can you make sure that your volunteers come from a diverse range of backgrounds and with diverse experiences to bring to the table?
How will you make sure everyone feels valued?
How will you support your volunteers and employees to work as a team?
Communication plays a big part in answering a lot of these questions.
My volunteering experience
I myself choose to volunteer as a trustee of local organisations – I was previously on the Board of the literacy charity, ABC to Read, and am now a trustee at Citizens Advice Wokingham.
Trustees can sometimes feel like forgotten volunteers. In fact, it isn't always understood that we are acting in a voluntary capacity. For the first 8 weeks of lockdown, I was the interim Chair of Trustees at Citizens Advice Wokingham and I was surprised how many of my friends assumed that it must be a paid position.
Both charities I have been involved with in this way are great at recognising the contribution of volunteers, both during Volunteers Week and on an ongoing basis. I was chuffed to receive this letter from our Chief Exec, thanking me for my contribution.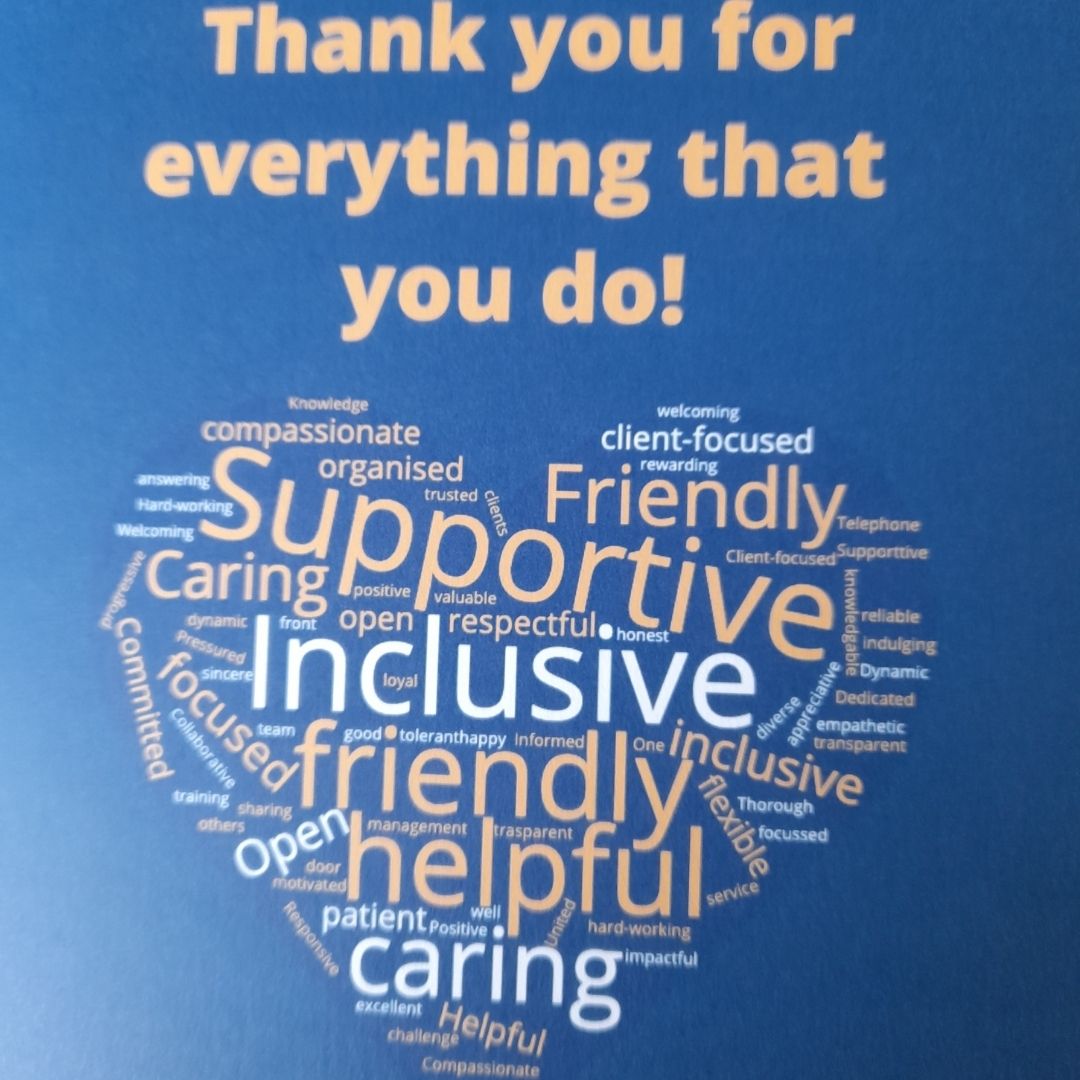 My top tips for volunteer comms
My blogs are usually written from the position of my years of experience as a communications specialist in the charity, not-for-profit and Higher Education sectors. But this week I am writing from my perspective as a volunteer, as an audience member.
Thinking about my communication needs as a volunteer, these are my top tips.
Have a clear conversation at the outset of any volunteering relationship to set out not only what is expected of me, but why. I don't need chapter and verse, but an understanding of the context for my actions and why they matter is really important to me.
Tailor your communications with me to recognise why I choose to get involved and the role that I play while I'm here. The number of volunteers you have will of course influence how individualised your communications can be. But if I think that you understand what matters to me, I will feel more connected (and committed).
Share the stories of the difference I am part of, using formal and informal methods. I know that policies, risk registers and operational ways of working are important for well-run organisations. But if you don't remind me of the difference I am making to real people's lives, I will find it harder to stay interested.
Listen to me. Just like your employees, I will have ideas and suggestions. I will have opinions on what is important. If I don't have an opportunity to be involved in conversations, I won't feel connected to the organisation. I'm grown up enough to know that just because I think something should happen, that doesn't mean it will happen, but I would like to have the opportunity to have a voice.
Recognise that I'm not available all the time. As much as I love my volunteer role and am committed to doing the best I can for an organisation I care about, I also have other hats to wear. The nature of the way I work usually means I can be flexible about when I can attend meetings or provide requested information, but that's not the case for everyone.
Keep in touch. This is particularly important at times when most of us are based in remote locations. Even if there is nothing particularly new to say, it's good to know that we are all still a team, albeit a remote one. And remember that I want to hear from you regularly, but that doesn't have to mean frequently. As long as I know when to expect to hear from you and you stick to that timing, that's fine.
I would urge all organisations to think carefully about how you communicate with your volunteers, particularly as you negotiate the uncertain and difficult months and years ahead. Whatever the specifics of your 'recovery' plans, you will need to keep your volunteers engaged to continue doing the amazing work you do.
(And of course, many of these tips will apply to communication with your employees as well.)
If you are a volunteer, what are your top tips for organisations to think about when communicating with you?
And if you would like to review the ways that you communicate with your volunteers and perhaps put an improved approach in place, get in touch for a no obligation chat about how I can partner with you.
Until next time
Sarah