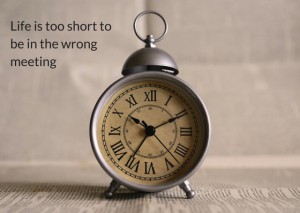 This has been one of my favourite quotes, ever since Benjamin Ellis said it during his explanation of how an unconference works. That was a few years ago at the first #TheBigYak and it has served me well as a mantra ever since.
The Big Yak is one of the highlights of the internal comms professional calendar. It's an opportunity for amazing, talented internal communicators (such as my good self *ahem*) to get together and share, learn, be inspired and have fun.
I have worked in internal comms long enough to be excited at how we are well and truly a profession these days, which sadly was not the case when I started nearly 20 years ago. We make a real, genuine, powerful difference to organisations of all shapes, sizes, industries and cultures. We help to solve business problems and make our organisations better, stronger and more effective.
Back to the unconference….
My first Big Yak was the first time I had come across the unconference concept. In essence, it is an event where the agenda is set on the day by the participants, based on the topics that they want to debate and discuss. As session themes become clearer, attendees can decide which of these conversations they want to join in.
And if, when the discussion gets going, you find that the theme isn't what you thought it might be or that you've gained enough insight within the first 10 minutes, it is perfectly acceptable to leave the room and move on to another one. That's where Benjamin's wise words come in.
This format is something that I naturally warm to. I like seeing what topics come up and having the freedom to share my experience and thoughts with others – and, more importantly, to listen to theirs – in a range of different ways. But I also get that for some people this can be daunting and unsettling.
As a piece of effective communication in itself, the unconference has a lot going for it:
Attendees have a voice – because the agenda is set on the day, participants have a chance to put forward their current interests and concerns for discussions. You are not simply having to choose between sessions that someone else decided would be relevant to you.
Insight is instant – an unconference is a great listening tool. By looking at the theme suggestions, it is easy to see immediately the current hot topics for attendees. The discussions tend to be fairly free flowing too, so listening to the conversations that go on within a theme gives you extra levels of detail.
Feedback is visual – the number of people in a room tells you straight away how popular that topic is, you don't need to ask. And you can see when people lose interest in something, because they vote with their feet and leave the room.
Everyone has equal responsibility – there is no trainer or teacher at the front of the room, directing content and format. The person or people who suggested the topic may get the conversation going initially or ask for specific input, but anyone can speak up and contribute at any time.
With the next Big Yak only days away, I'm feeling excited about the friends I will meet and make, the conversations I will have and the things I will learn. I'm not saying that all events should adopt the unconference style, it won't always be appropriate, but it's great to get the opportunity to attend one now and again.
Until next time
Sarah