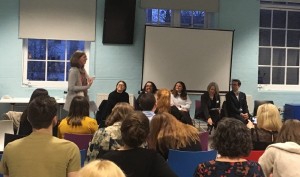 Earlier this week I facilitated table discussions at the CharityComms Internal Communications Special Interest Group. The topic was story-telling and we heard from a range of speakers, giving us first a framework for stories and then real-life examples from charities St John Ambulance, Mencap, World Animal Protection and Scope, who have used story-telling to engage their people.
Armed with this inspiration, we spent the rest of the afternoon in facilitated discussions to brainstorm innovative story-telling ideas for current challenges faced by group members. Each table was supposed to pick just one challenge to work with, but being slightly rebellious – and also keen to help as many organisations as possible – I allowed my group to choose two!
At the end of the session, Harriet Smith from CharityComms skilfully encouraged each table to share their key discussion points with the whole group. So we all came away with even more ideas and tips to use back at the office.
Here are my top 10:
1. Telling unexpected stories, particularly of leaders, can be a great way to build empathy and relatability. For example, a CEO who also volunteers for your charity and therefore understands the challenges and successes in different ways. Or a Communications Director who has lived experience of the issues and injustices you aim to eradicate.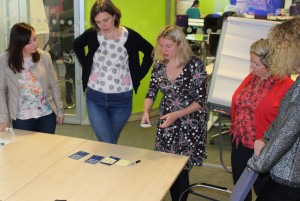 2. Asking people to share their own stories gives them an authentic voice. Be prepared for the fact that it may take a lot of encouragement to get them to share, often because they don't recognise that their own stories are anything special.
3. Using the technique of releasing a story in chapters or episodes is a great way of building interest and engagement. If the characters at the start of your video are compelling and relatable, people want to know what happens to them next.
4. Creating characters that people relate to, as well as situations that they recognise, gives you the opportunity to move those characters into a future vision of what it will be like when things change. You can use visual techniques, such as a cartoon-style storyboard, to show the characters under piles of paperwork now and then put them into the future world where everything runs more smoothly.
5. If you want your leaders to be story-tellers, you need to help them understand the benefits that stories bring about for your organisation. Giving them some simple principles and steps to follow to build a story also goes a long way – they will feel more comfortable if there are tools to support them.
6. Don't just tell people your story. Ask for their views and stories. What does the campaign mean to them? How have they helped to achieve this vision themselves? Making a story real and tailored to different teams or individuals has a bigger impact on them.
7. Using a storyboard canvas is a great way to pull together your ideas for the different elements of your story before you tell it to others. You can develop the characteristics of your hero (someone to relate to) and your villain (a shared enemy to defeat), as well as identifying the trigger for the journey to start and the challenges along the way.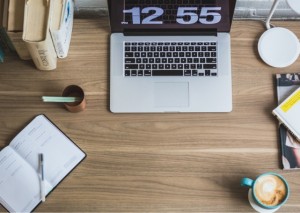 8. In the right circumstances, a light-hearted story can help to get serious points across without putting people off. One of the challenges we discussed on our table was how to communicate an office move that will lead to individuals having to work at hot-desks instead of their own personal desk. Among the brilliant ideas from the group, was the suggestion to tell the story of 'A day in the life of a hot-desk'. This would be a fun way to show what hot-desking would actually look like in practice, highlighting the positives of flexibility and variety for the organisation as a whole.
9. Remember to use stories to highlight the things which are going to stay the same in the future, not just the ones that will change. For example, a virtual tour of a new office can show that tea and coffee making facilities are still available on every floor and that there will still be quiet spaces for getting your head down to write a big report.
10. Use time-lapse story-telling to show how things have already changed. For example, you can use stories to show the way that people living with a certain health condition has moved on in the last 50 years, before looking to the future vision of living with that condition when medical techniques and lifestyles have changed again. If you are telling the story visually, you could even start with sepia tones and then move on to brighter, more modern colours.
Like-minded professionals
This CharityComms group comes together 3 times a year and is a chance for internal communication professionals in the sector to compare notes and share ideas. For those who are the only internal comms person at their organisation, it is hugely helpful to have like-minded souls to talk to. And those from bigger teams get the chance to hear alternative perspectives and be outward-looking.
Need help?
If you would like support with including story-telling in your internal communications, please get in touch for a chat about how I can help you.
Until next time
Sarah