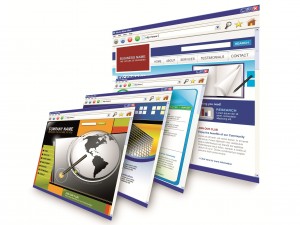 A while back I wrote website text for a client who was setting up a new business. At the same time, I was also writing internal web pages for a professional services department at another client. The sites were very different in terms of their ultimate objective and audience groups, so the tone, feel and content was different. But the process to get to that end was very similar.
I love talking to people and I love writing, so these kinds of projects are perfect for me. I start by talking to the client who wants a website, getting under the skin of their business, what they are trying to achieve and who they are reaching out to. Only then can I begin to make suggestions for the kind of content that will help them achieve that aim with that audience. And only when they are happy with that framework can I begin the process of putting it into words.
If you are putting together new website pages, these are the points that I recommend you cover before you put pen to paper, fingers to keyboard or camera to interviewee (video is increasingly useful as a content type, but again, you need to do the planning work first):
What are your web pages for? What do you want people to think, feel, do as a result of your pages? The clients I was writing for knew that their potential customers wanted to see they have a web presence as a reassurance about what they offer – they wanted their audience to feel reassured and ready to continue the conversation.

My other client had a mass of very complicated information that was just clogging up the pages – they wanted their audience to feel the processes were doable, to understand the steps they needed to take and where to go for further information.
What do you know about your audience(s)? And what, if anything, do they know about you? It is crucial that you present your site in a way that will make sense for them and that they will find easy to navigate around.

I'm not an expert in UX (user experience) design, but the key principles are of seeing things from their perspective and walking in their shoes. The easier it is for people to use your website, the more likely they are to do so.
When you are clear about these questions, then you can start to identify the content that will help you achieve that aim with that group or groups. For example, you may need to gather factual, statistical information or you may need stories of people who have already carried out the process or who have experienced the thing that you are showcasing.
In reality, you will probably need a variety of content that works together to achieve your goal.
If you would like help with writing your website, please get in touch for a no obligation chat to see how I can help you.
Until next time
Sarah