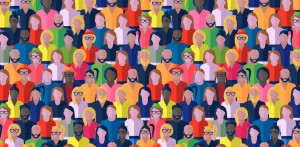 This week is Mental Health Awareness Week. It is fantastic that conversations about this important area of wellbeing are becoming more and more open.
With increasing recognition of the impact of our mental wellbeing on all areas of our lives, our workplace communication has an even greater significance. We would not be able – or expected – to leave a broken leg at the door of our workplace; neither can we ignore mental health issues when we're at work.
More than that, office corridors are kept clear of clutter to reduce the chances of someone tripping and fracturing their bones; in the same way, our workplaces should be set up in ways that will not cause mental health damage.
For my blog this week, I have gathered together links to articles and resources that can help us to be mentally healthy internal communicators and to support others in our organisation too.
The link between internal comms and mental health
How internal communicators can help others
What is it like for us?
Communicators can help others within our organisations to understand the challenges, have the conversations and take actions to keep themselves healthy. But we mustn't forget to look after ourselves too. Communication roles can be high pressure jobs, so we need to take our own steps as well.
I hope you find these resources useful. I would love to hear about your tips for staying mentally healthy whilst facilitating the power of communication at your organisation.
Until next time
Sarah