In this month's guest post charity HR consultant, Sonia Wilson, shares some advice on communication and consultation during redundancy situations.

If you manage a small organisation and it begins to grow you may need at some point to consider restructuring. This can often result in some roles changing or even becoming redundant. One of the most important parts of organisational restructure is consultation with your staff. Consultation gives you the means to engage and communicate with your employees and the sooner you start doing that the better!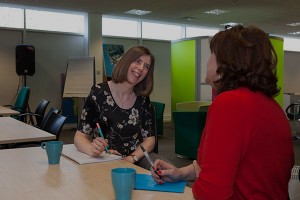 In any redundancy procedure you are legally required to consult with your staff to look at ways to minimise or avoid redundancies. When you are making fewer than 20 employees redundant you are required to have meaningful individual consultation – and that's with all affected staff, not just those who may be made redundant.
What it means
You should work out how, when and what to talk about. You should also have an open mind to any ideas put forward by your staff and give their ideas consideration and feedback. It can be useful because your staff may give you options that you hadn't previously considered to avoid potential redundancies.
Examples of what you need to consult about include:
informing the employee of the situation, what you intend to do about it, and why
ways to avoid/minimise redundancies
listening to any concerns about the process
supporting and arranging time off for employees.
For small-scale redundancies, there is no fixed period of consultation required – instead, it needs to be enough to be considered reasonable to your particular situation. This means it is likely you'll need more than one meeting with each employee.
The benefits of meaningful individual consultation include:
a better chance of finding alternative jobs for staff
increased employee morale (they will feel included and see they have an input into the process)
ideas and options can surface that you had not considered/identified previously
the opportunity for you to become aware of other relevant issues early on.
It is good practice to make a written note of the discussions and outcomes of the meeting. You should allow your employees, if they wish, to bring a trade union representative or work colleague to formal individual consultation meetings.
You're not legally required to consult with your employees as a group in small-scale redundancy situations, but double-check to see if your employee contracts, policies or trade union agreements require you to do so. Even if there isn't a set requirement, you could always consult as a group if it will help. Remember, this has to be in addition to (not in place of) individual consultation.
Communicating with remaining employees
In any redundancy situation the immediate priority for you should be the fair and consistent treatment of the employees who are losing their jobs. However, the organisation's ongoing effectiveness is largely dependent on the morale of those remaining and the communication you undertake during the consultation is key.
Your objectives in looking after the remaining workforce should be to:
give all staff a full explanation of the situation, including the redundancy procedure being used
explain the need for the changes
give an overview of any further reorganisation and/or changes in working arrangements
provide a forward-looking, positive attitude for the future and show the remaining employees the value of their role in that future.
Planning and implementing an effective consultation process in a redundancy situation will ensure that all employees are kept informed, understand the process and their concerns are dealt with fairly and consistently.
Sonia Wilson is an HR consultant who set up her social enterprise, Populo, in 2013 to provide affordable, quality human resources support to small charities and social enterprises. Sonia supports these small organisations with their people issues allowing them to make a greater impact for good in their communities.
Web: www.populo.org.uk; Email: populohr@btinternet.com; Twitter: @sonia_wilson20