Now more than ever your internal communications need to connect with the day-to-day experiences and feelings of your people. This month's guest, Teresa Gandy, shares her thoughts on why – and how – you should check in with your employees on a regular basis in order to make sure that you understand and support them through this difficult time. Remember, this is about checking in with them, not checking up on them!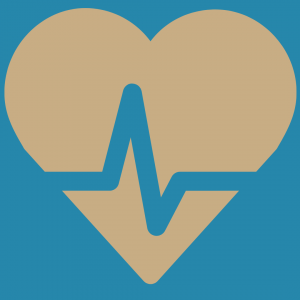 We've become used to hearing the words 'unprecedented', 'unknown', 'isolation', 'distancing'.
What does this REALLY mean for organisations and the employees and managers now full time working from home? Many who are also juggling families around their own work.
Previously, you've conducted an annual employee survey, held regular 1:1s with managers and sent company communications based on the key strategies and messages of the organisation.
Have you linked these elements together before? Is this enough? Was this enough before?
Times are now different. Very different!
Leaders and managers haven't supported their teams 100% remotely before. Employees haven't had to have all their conversations via video call. There's no more quick catch up by the coffee machine. (That might be a good thing!)
The challenges in maintaining the morale, mood, productivity and motivation of any workforce have changed. To keep ahead organisations need to not just recognise this but ensure their messaging and actions understand their employees better than ever before.
Communication Challenges
Your comms need to be in the right tone, to address the current struggles of your teams, which will vary from person to person/ team to team/ week to week.
Putting out communications at this current time shouldn't be based on guess work. On how you or a small group of people are feeling. It needs to be informed and representative of the whole workforce.
How do you know the frustrations right now? Ensuring you are communicating on the same wavelength as your remote employees? How to get your message across in a way that resonates with the audience?
Check In More Often
More than ever before the employee survey needs to be used as a strategic communications tool.
The approach however, must be adapted to the current world issues. Having flexibility, adaptability, being 'agile' (10 points there in buzz word bingo!)
Fortnightly, or even weekly, assessments of how employees are finding both the delivery of work and their feelings in general is how you can ensure your communications, interventions and support are hitting the right mark.
This isn't as cumbersome as the annual employee survey, in fact the opposite! It needs to be quick, up to 5 (mostly multiple choice) questions, 60 seconds tops (only more if they choose to write a more detailed comment response). What you ask is the important part. Eg:
How are you feeling this week? (Struggling – Mostly OK – Good – Loving it)
What is their biggest challenge? (Distractions at home – technology – worry/anxiety etc)
Do they have the support needed to do their job effectively? (if no, what do they need)
Do they feel connected to their team?
Data is collated so that the trends in practical challenges and emotional well-being can be assessed. THIS is where you define the right tone and content for your Covid-19 communications strategy and messaging.
Remember that situations are rapidly changing at the moment, so frequency is key. This will not be effective, or representative, as a one off or occasional exercise.
Taking Action
Below are just some examples of actions you might take. Knowing what to offer, and most importantly when, is determined by your regular check in data eg:
Tips or training on keeping the energy and engagement levels up during team/group online meetings.
Ideas and tools to help structure your day.
Providing training, coaching and support for personal struggles.
It's more important than ever that you know you're hitting the right mark, at the right time, and crucially that your employees feel that you understand their challenges and are doing all you can to support them. Company communications play a key part (along with manager support) in maintaining and retaining happy employees during this unsettling time.
We all know that happy employees are more productive, stay with an organisation longer and have a positive influence on those they interact with. When restrictions are lifted and the workforce returns to a sense of normality, retention rates will show the organisations that kept in regular and frequent contact, provided the right support and successfully managed the distance relationship.
Implementing an Employee Pulse Check:
Teresa Gandy provides specialist support managing employee assessments, feedback and providing easy to use analytics and data. To request an information pack on her Employee Pulse Check service click here: http://eepurl.com/dn0WHH More about ClarityCX here: https://claritycx.co.uk Contact Teresa directly via: Teresa@ClarityCX.co.uk