Last week I joined my friend, Morwhenna, for a sponsored walk in North Devon. The days I spent with her were just part of a longer 3-week journey she is undertaking from Brecon in Wales to Morwenstow in Cornwall, raising funds and awareness for The Stroke Association. Having had a stroke herself at the age of 12, it is a cause close to her heart and I was proud to support her in my own small way. Visit www.morwhenna.com for more details on her journey.
My adventure might have been a mini one, but it was a brilliant, fun, heart-warming and uplifting day. It was long, hot and tiring too, but that doesn't really matter when you're enjoying yourself and making a positive difference. We walked from Instow to Westward Ho!, a distance of about 10 or 11 miles. We were powered by sun, friendship, Pulsin bars, Kendal mint cake and, towards the end when Morwhenna's mobility challenges and blisters were catching up with her, determination. Along the way we met lots of lovely people who stopped for a chat and offered encouragement, help and support. The scenery and nature we encountered were great, but for me it was those human connections that made the experience.
Of course, writing about the trip for this blog has led me to consider the communication aspects of what was going on. For once, the communication I was experiencing had not been planned and strategized in advance. And yet there was a genuine warmth and truth to the communications with strangers along the way. So what were the aspects that made this work?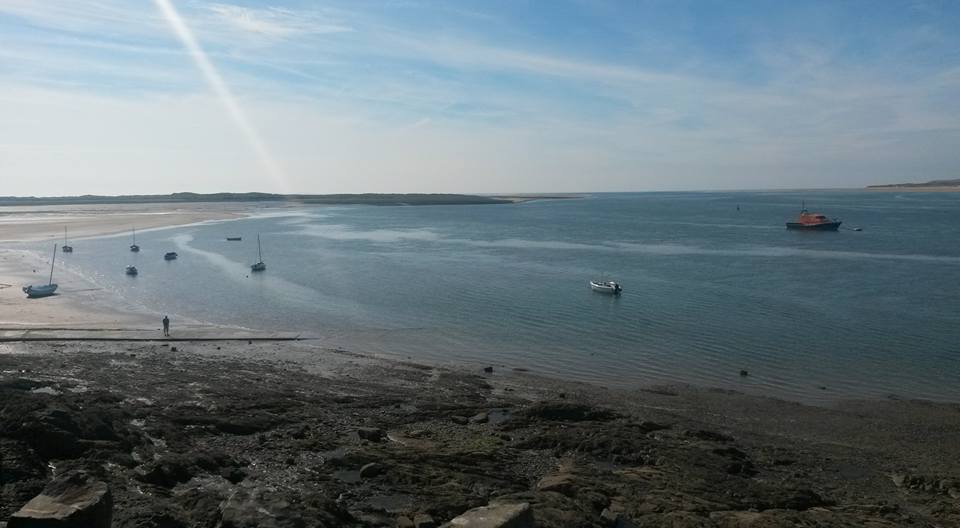 Some of the people we spoke to were also walking or cycling the South West coast path. This made us part of a community with a shared pursuit. The sheer pleasure of what we were seeing and doing, plus knowing that our fellow walkers knew what we were talking about, gave us an instant connection.
Enthusiasm is infectious. Morwhenna and I loved what we were doing and why. When we stopped to talk to people that enthusiasm shone through and others responded positively.
People are interesting. We heard so many interesting stories on the way. Amongst others we met: two lovely ladies who had recently opened a café, Latte and Lunch, on the Quay at Bideford (if you're in the area, I'd highly recommend it) and told us about the work to convert it from a kebab shop; Bill and Fran, two holiday makers going into their cottage armed with red wine, a baguette and cheese for a final evening's supper before heading home the next day; a retired planning officer on the beach at Appledore who told us about the local fight to stop developers dredging the river to create an impractical marina. Every conversation we had was a joy to be part of and increased our knowledge of the world.
Morwhenna also has a story to tell.We were both wearing Stroke Association T-shirts, a visual clue as to what we were doing the walk for, but when people heard what had happened to her and the very personal reasons why the cause was so important to us, it moved them in a genuine way and often made them want to help. To see more about Morwhenna's story, visit www.morwhenna.com
With our busy, modern lives, we often don't have time to do something a bit out of the ordinary, just because we want to do it. We might even know it's worth doing for a positive impact on others, either directly or indirectly, but still it's difficult to fit in. I almost didn't go on this mini adventure myself.
I am so glad I did!
Until next time
Sarah